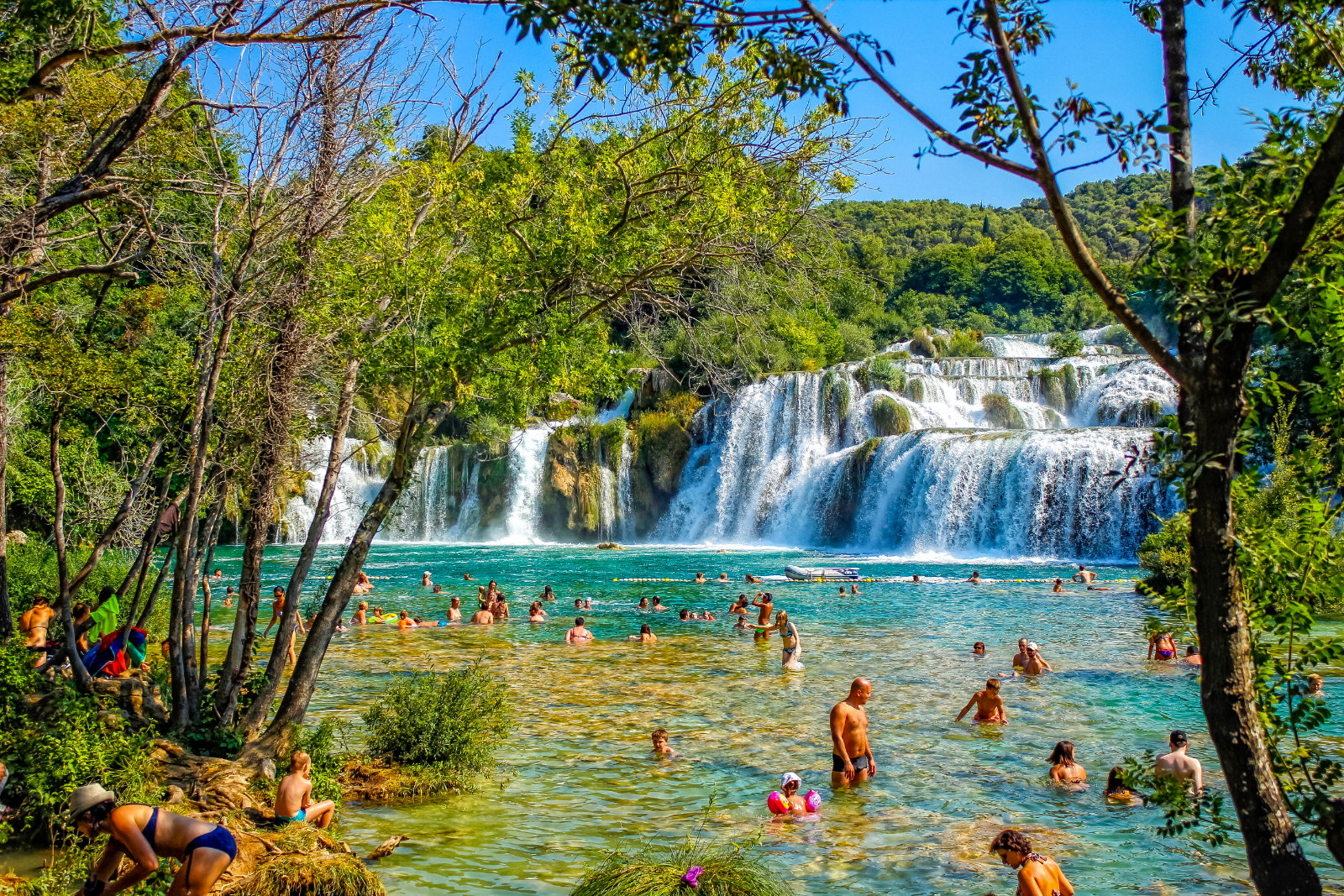 KRKA NATIONAL PARK – Natural, cultural and historical heritage
Krka National Park covers a total area of 109 km² of the loveliest sections of the Krka River, and the lower course of the Čikola River. The waterfalls are easily accessed and attractive for all true nature lovers, those interested in national customs and all those looking to enjoy the hospitality and culture offered here. The most frequently visited areas in of Krka National Park are Skradinski buk and Roški slap. Skradinski buk is one of Croatia's best known natural features, made up of travertine cascades, islands and lakes. The Krka National Park can be visited year round. Some areas are connected by excursion boats, while other sites in the Krka National Park can be reached by car. The planned trip can include several days for a full visit and experience of the park, with multiple day tickets available for purchase. (www.np-krka.hr)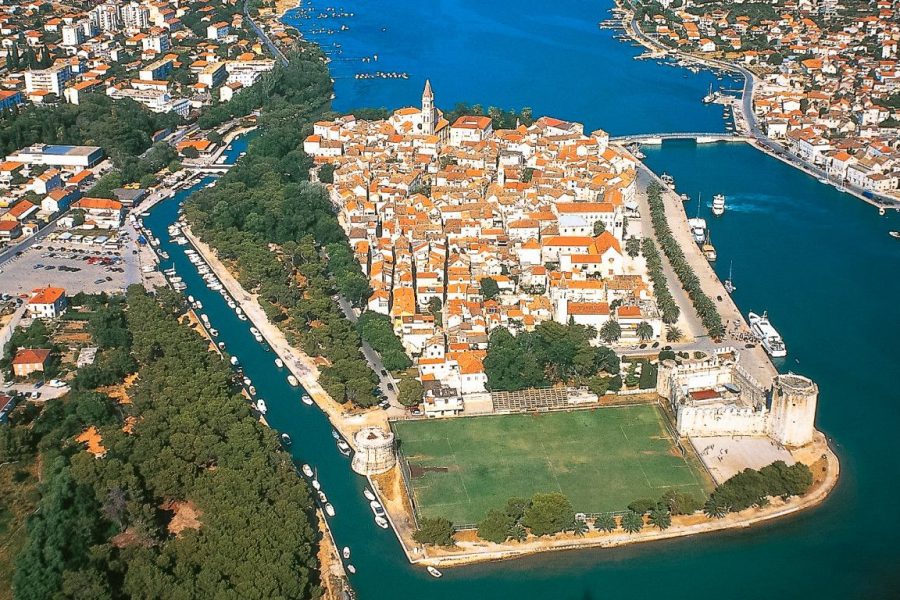 TROGIR – old city on the UNESCO heritage list
Trogir is a remarkable example of urban continuity. The orthogonal street plan of this island settlement dates back to the Hellenistic period and it was embellished by successive rulers with many fine public and domestic buildings and fortifications. Its beautiful Romanesque churches are complemented by the outstanding Renaissance and Baroque buildings from the Venetian period. Symbol of town Trogir is Kairos. In Greek mythology, Kairos was the god of opportunity, luck and favorable moment. According to legend, He must be grasped by his tuft of hair, otherwise moment flies away and cannot be caught any more…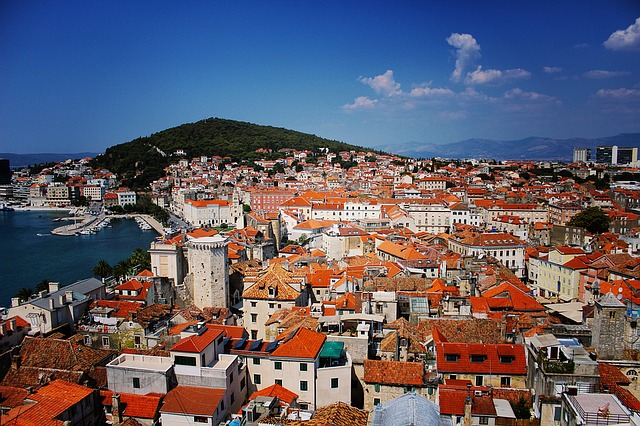 SPLIT – Diocletian´s town
The story of Split is already 17 centuries old, dating to the time the Roman Emperor Diocletian decided to build his Palace right on the peninsula near the great Roman city Salona, where he wanted to spend the last years of his life. During these 1700 years the Palace slowly turned into a city, which to this day lures with its rich tradition, glorious history and beauty of its natural and cultural heritage. Diocletian Palace and the entire historical core of Split have been on the World Heritage UNESCO list ever since 1979, and not only for the extraordinary preservation of the Palace, but also because the Palace and its city (or the city and its Palace, if you like) continue to live a full life. All historical layers from the old Rome, middle ages till today are still visible and alive in this structure. A walk through the ancient city takes you through time, along the great examples of ancient architecture like Peristyle, the middle aged Romanesque Church and Gothic Palace, Renaissance portals of the noblemen's houses, Baroque facades and modern architecture superbly merged in the rich heritage.

Blue Lagoon in Croatia is not your usual blue lagoon created by the coral reefs found around tropical islands forming a shallow lagoon with the crystal clear blue sea inside. There are no coral reefs in Croatia but that doesn't mean that there are no blue lagoons. Blue lagoons in Croatia are usually formed between a number of small islands which are usually separated by the shallow lagoon between them that we like to call blue lagoons.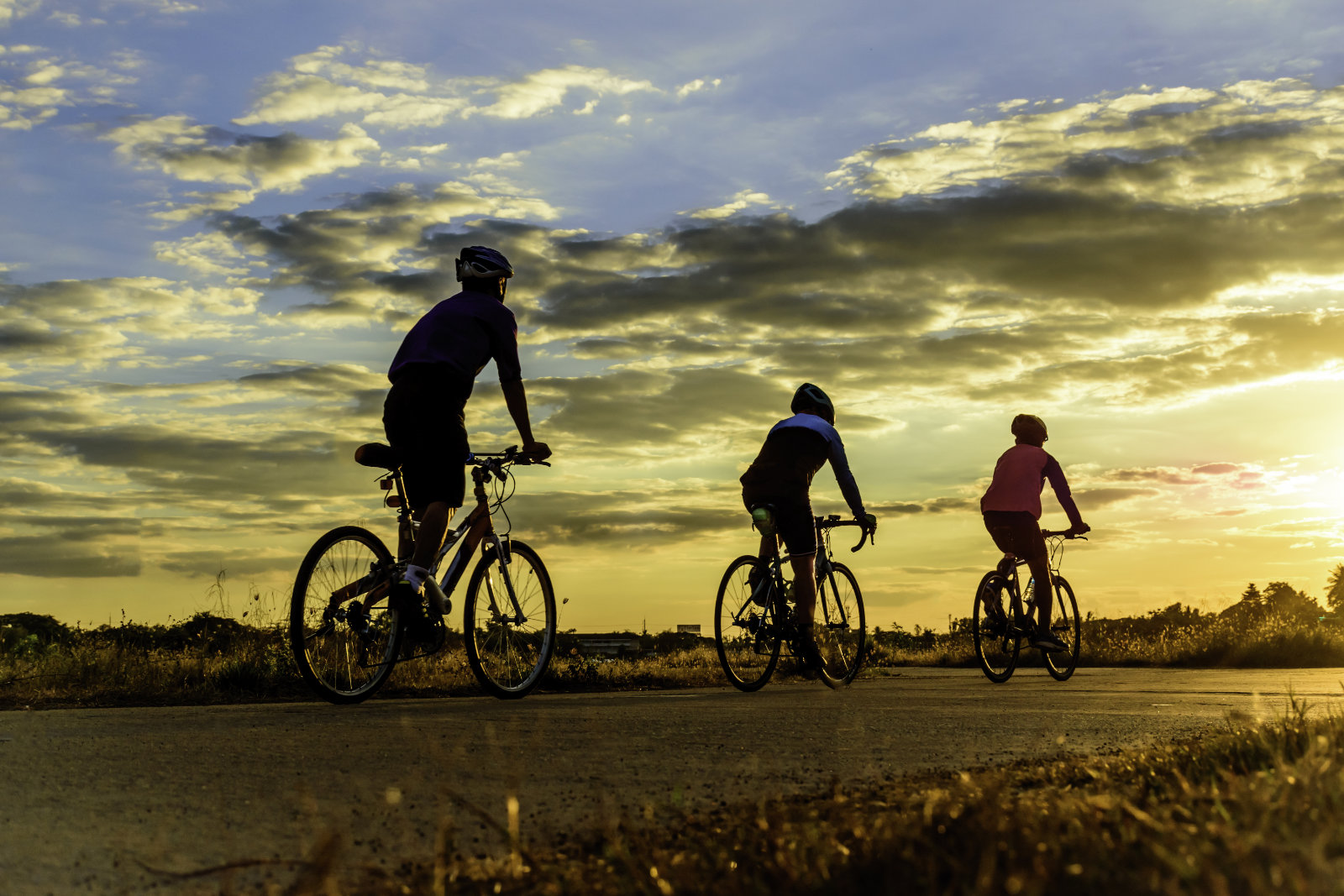 Regardless if you are a professional or a recreational player, kilometers of roads invite you to a new adventure.
Explore central Dalmatia enjoying untouched nature, fresh air and silence…so close to cities and yet far away…
… when you relax, you will feel complete inner peace. Enjoy